The Bearded One put the "Great Pumpkin" up on the display loft
Cottage Life
I made it through the day and work went fairly well. The thing about working on a Saturday is that the day itself has a different "feel" to it. A slight relaxedness in the air. Different people are in different places, doing different things.
While I'm working my mind is usually going over everything that I am going to accomplish as soon as I'm off the clock. Once I am off the clock however, all those notions of achieving great things seem to evaporate and I find myself jumping into the jeep and aiming for home. So that brings me to where I am. Home, mid-afternoon, without much ambition.
The "Bearded One" continues to pursue Culinary greatness, much to my astonishment. This is the man who used to live on cheap canned salmon with bones, king oscar sardines, and cans of pinto beans... usually tossed together with garlic. Not for taste but for health. Maybe it's me but there is just something about the combining of salmon, garlic, and pinto beans altogether in one bowl that makes one want to hurl. I am informed that tonight's dinner however, will consist of meatloaf made with ground pork, with a tomato-avocado salad. He's chopping and forming as I type. This is really unusual. It's like he's been taken over by the "Pod" people. We live in a teeny cottage and our equally teeny kitchen is equipped with a wonderful "boat galley" propane cooktop, but we lack an oven. When it comes to baking, as in meatloaf we use an Oster toaster/convection oven. If we need to do something larger like pizza, or bread, we use a baking stone in our gas BBQ. Works pretty well, actually.
The Bearded One doing something with Avocado...
Before and After
More floral pictures... what a surprise. Not! lol
Before
Here I stuck my vase up in the window to get the shot. Of course not much planning was involved so my dirty windows are really obvious. What to do....
After
I added condensation and water droplets to mingle with my window streaks and spots. I also desaturated the background to add to the rainy feeling and to add contrast to the bouquet.
Healthy Choices
Yeah right. I am soooooo tempted to eliminate this section. I did find another (one in a series of anothers) scheme or plan that kind of goes in the direction that I think I need to go. It's called
The Perfect Health Diet
The Perfect Health Diet is more than just a diet — it is a program for perfect health.
Here's a graphical representation of the diet: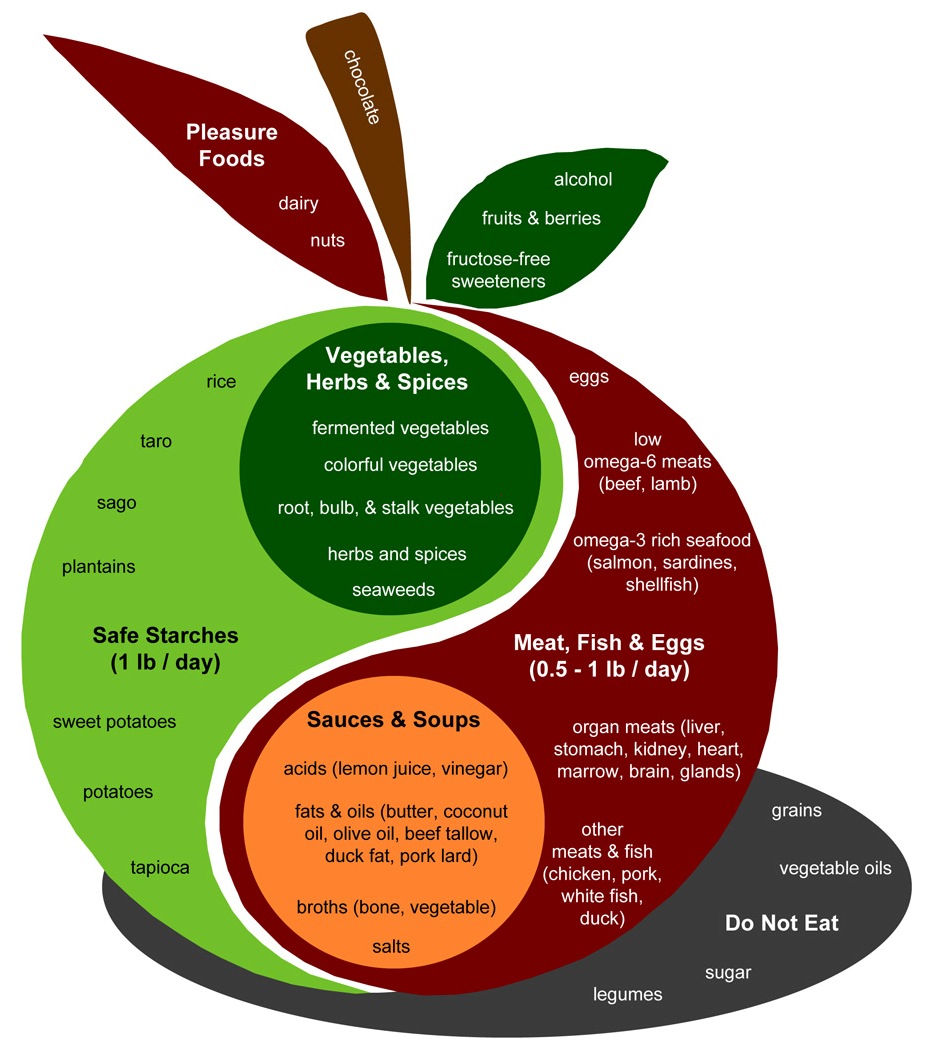 I'm going to be reading up on it this weekend....
Hmmm... Pause for Thought
"Opportunity does not knock only once, it knocks every single moment of every single day for every single one of us."
Mike Dooley
"Butt Beanie"  Until Next time...